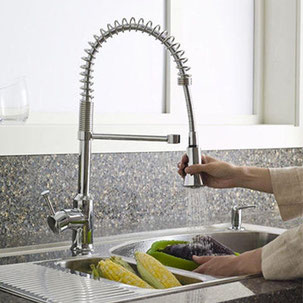 Water filtration systems have a tremendous benefits for everyone.  Here is a breakdown of 3 common myths. 
Myth #1 – The cost is too much
Getting a water filtration system may require an initial investment. The system will use electricity, you will have to purchase salt and get the system serviced.  The biggest savings will come from your plumbing appliances. 
The appliances will operate much better on soft water. Hard water can make them run inefficiently and will force your hot water heater to run at a higher temperature.  A water filtration system will lower your utility bills over time and extend the life of your appliances.  Soft water will also reduce the amount laundry detergent you use to clean your clothes. 
Myth #2 – The quality of all water is the same
Many municipal water systems are outdated and the water coming into your house inevitably goes through old pipes.  Well water can also be subject to pollution from fertilizer and other chemical runoff. The quality of the water in your home can adversely affect your health and the health of your loved ones.  The peace of mind of having clean water in your home is the greatest benefit of water filtration. 
Myth #3 - Maintenance is too costly
Clean water should not be considered a luxury, but should be necessary for all human beings.  Like anything, a water filtration system will require maintenance. Modern water filters, however, are designed to last longer and longer.  Some of the parts like a cartridge are designed to 6 months requiring replacement only twice a year.  This is much less maintenance than other household appliances, such as A/C filters.